Baby Carrie's tear-free, hypoallergenic formulation with nourishing plant actives keeps baby's skin gently soft and moisturised.
Baby Carrie is specially formulated for parents who want to ensure the safety of their newborns with 100% certified organic & natural plant actives.
100% Organic
Plant Actives
We're always seeking out the best available resources from Mother Nature to provide the all-natural care for your child 24/7.
Our range of products is free from soap, parabens, MIT, colourants and added phthalates, ensuring that your child is safe from harmful chemicals at all times.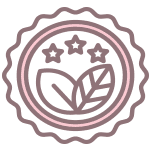 Our Baby Carrie range contains certified 100% organic plant actives.
Baby Carrie range is:
Suitable for newborns
Tear free
Hypoallergenic
Dermatologically Tested
Opthalmologist Tested
Check out the latest reviews from our mommies about Baby Carrie.
Gently cleanses baby's sensitive scalp & skin as an antioxidant to protect the skin.
Gently cleanses baby's sensitive skin to improve baby's skin moisture, limit moisture loss & strengthen skin.
Provides baby's skin with fast-absorbing 48-hour moisturisation that is non-oily with a light feel.
Ideal for a baby bonding massage. It soothes & relieves dry skin and locks in baby's skin moisture.
For gentle, safe & effective cleansing on feeding bottles, nipples, baby accessories, toys, fruits & vegetables.